Obtained lots of praise from the customers and users, the production of GEP double-shaft shredders had became the most reliable equipment for solid waste shredding, waste tire recycling, plastic recycling, biomass fuel pretreatment, bulky waste recycling, hazardous materials disposal, etc.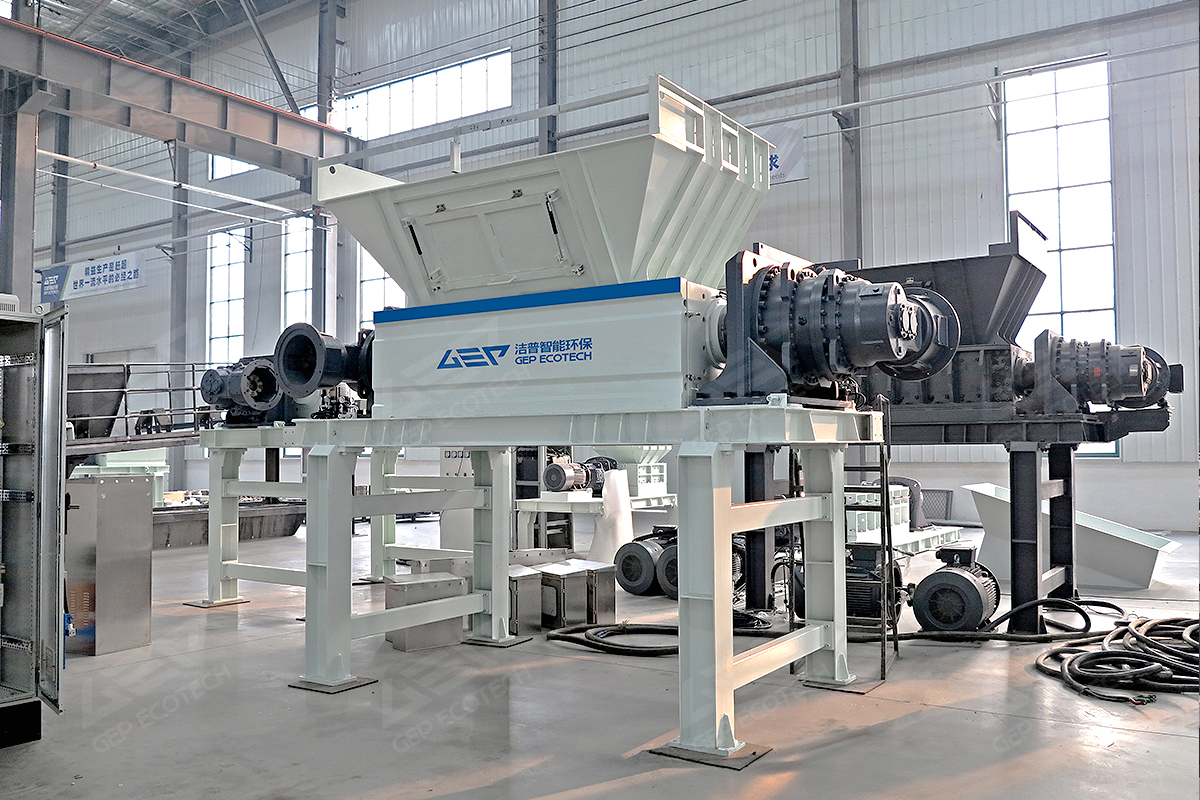 The advantage of GEP double-shaft shredder:
  1.GI intelligent monitoring system
  The GI intelligent monitoring system integrates data acquisition, data transmission, data storage, data analysis and other functions. Through real-time monitoring and analysis of the overall operation data of the production line, the equipment operation status can be timely understood, and the intelligent, digital and fine monitoring management of the production line can be realized.
  2. Large capacity disposal design
  The whole production line can be designed with large production capacity, high crushing efficiency, and the single unit production capacity can reach 30-60t/h;
  3. High end parts configuration
  The production line adopts imported bearing and multiple sealing technology, with high safety factor; advanced anti loosing technology can avoid equipment failure caused by bolt loosening; it is equipped with high-end electrical components and has good controllability.
  4. High precision machining technology
All the key components of the production line are made of imported high-quality alloy forged parts. After heat treatment, the wear resistance is good, the strength is high, and the service life is increased by 3-5 times; the integral cutter box design, the frame structure is solid, and the strength is greater.
GEP ECOTECH has a professional after-sales service team, and regularly carries out systematic technical training, so as to better meet the needs of the project. All service personnel have passed the qualification certification of after-sales service senior manager, have rich practical experience in equipment maintenance and repair, are familiar with equipment structure, and can better guide the field equipment maintenance.