Steel wire separator is mainly used for crushing and separating rubber and steel wires in the process of tire disposal, which is widely used in tire shredding and processing production line. The steel wire separator can separate most of the rubber particles of steel wire from the rubber block, and the separation rate can reach 95-98%, and the proportion of residual rubber in the steel wire is 2-3%. The steel wire separator is suitable for all steel wire tires on the market at present. Of course, it mainly deals with the fine steel wire of tire tread, but not for the thick steel wire of bead.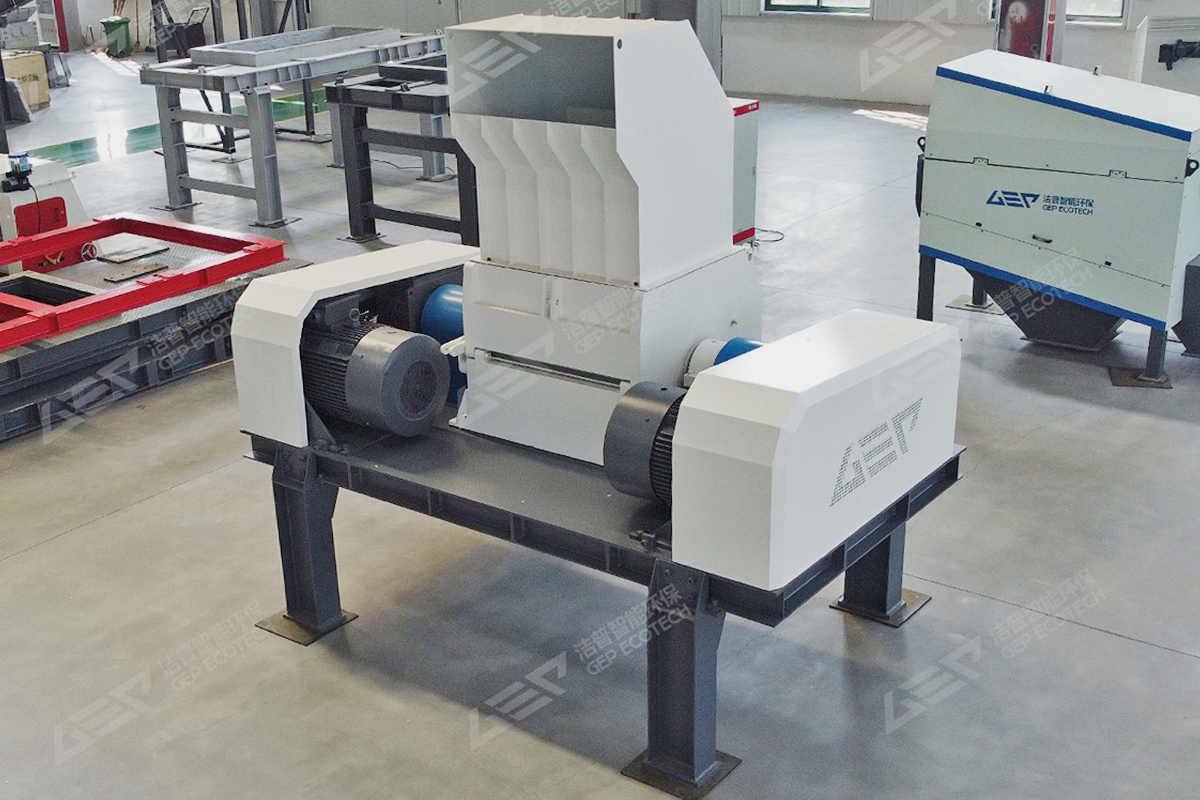 GFM series tire steel wire separator is a kind of equipment independently developed by GEP ECOTECH, aiming at the rising trend of waste tire recycling and combining with practical experience. GFM series tire steel wire separator consists of motor, reducer, rotary cutter roller, shredding chamber, frame, screen, hydraulic auxiliary device, etc. The separator can crush the waste tire rubber blocks (50-100mm) into 15-30mm particles, and can separate steel wire and some fibers from rubber in the crushing process.
Advantages of steel wire separator
1. Stable and reliable operation
The speed reducer is used to drive the cutter roller, which runs stably and has little vibration.
2. Unique shredding chamber design
The shredding chamber is processed by high-precision CNC machining center to ensure that the equipment can run stably with high load for a long time and extend the service life of transmission parts.
3. The whole machine has strong wear resistance
Wear resistant steel plate is used in the easily worn parts, which greatly improves the overall wear resistance and effectively reduces the maintenance cycle and maintenance cost of the equipment.
4. The main shaft has strong impact resistance
The main shaft is made of high strength alloy steel, and the whole quenching and tempering treatment ensures that the equipment can operate under high load for a long time.
5. Convenient cutter change
The cutters can be disassembled and installed independently, which can be quickly disassembled in a short time, and the production continuity is improved; the fixed cutter can be repeatedly repaired and used, with good interchangeability and long service life.
6. Cutters clearance adjustable
The cutters gap can be adjusted according to the type and thickness of materials, so as to achieve the best crushing effect.