Recently, a project in Indonesia used our small shredder GS5 to crush waste cloth and some rubber. The required output size is around 10cm, so we design the cutter according to the customer's requirements.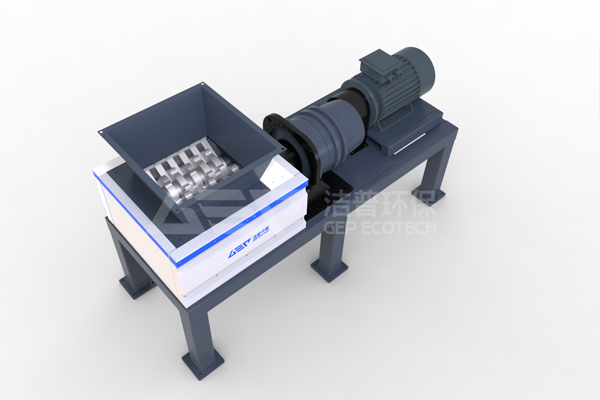 GS5 is double-shaft shredder adopts single motor with reducer driven design, which has compact stricter, smooth and reliable operation. The main shaft material is 42CrMo and is modulated by several times of heat treatment, and tested by ultrasonic testing machine. The movable cutter is Europe imported NiCrMo high alloy steel. The fixed knives on the side plate can be disassembled independently without disassembly of the knife box and shaft, easily for maintenance and replacement, reduced the time and workload of maintenance and replacement. GS5 used in Indonesia is highly recognized by the end user.
GEP supplies many 5models of shredders, the capacity ranges from a few hundred kilograms to several tens tons. We can also customize the shredder according to the status of the project. In general, we will design shredding chamber, cutter number, cutter tooth, motor power, rotate speed and other parameters depend on different capacity, material characteristics, input and output size.