On the morning of November 14, GEP ECOTECH North Negros Biopower(NNBP) 25MW Power plant Fuel Handling System Kick-off Meeting was solemnly held in Zhengzhou GEP conference room. The project team of NNBP 25MW biomass power plant, senior leaders of GEP and the project team attended the meeting.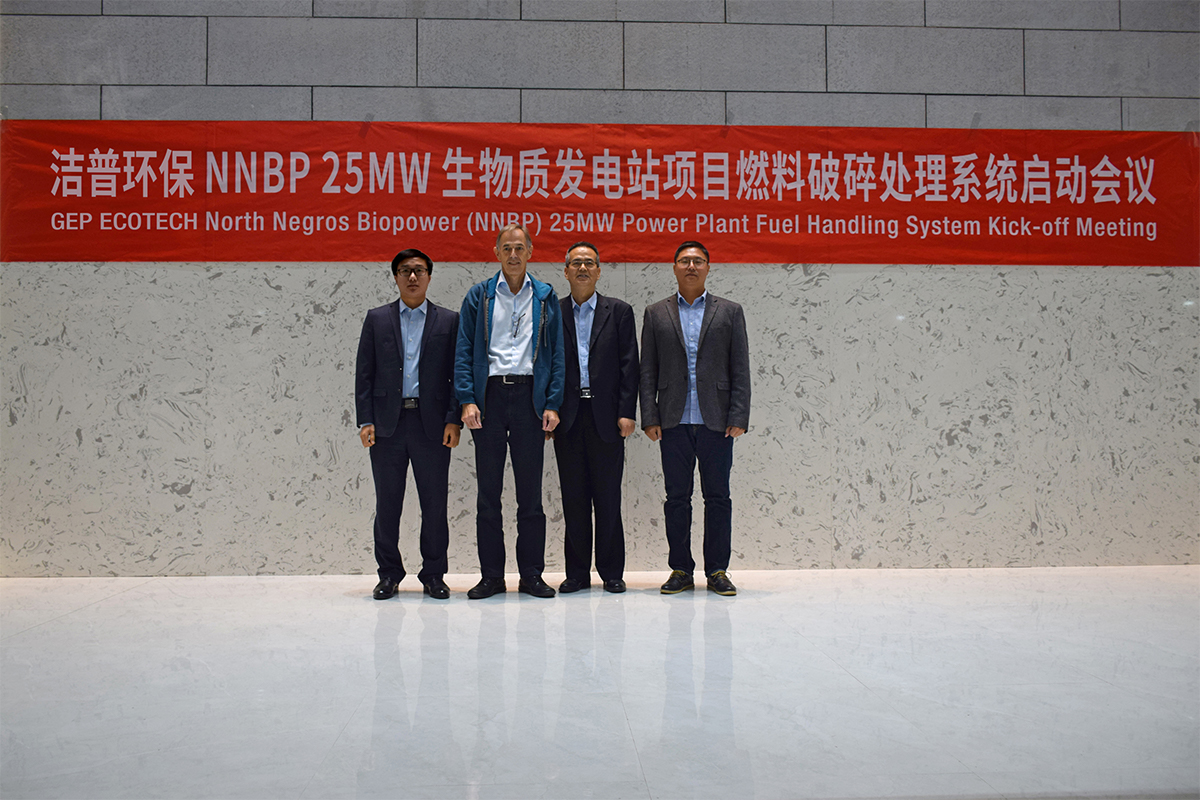 The NNBP 25MW biomass power station project team is part of a well-known international group. The Group is a multinational world top 500 enterprise, engineering design and consulting strength lead the world in energy, the group is also involving pulp and paper making, chemical industry, bio-refining and other business areas. In October, after the project leader of NNBP 25MW biomass power plant visited our factory, they formally signed cooperation with GEP ECOTECH on the biomass fuel shredding treatment program. The project kick-off meeting aims to strengthen the in-depth exchanges and cooperation between the two sides in the fuel shredding and processing system scheme.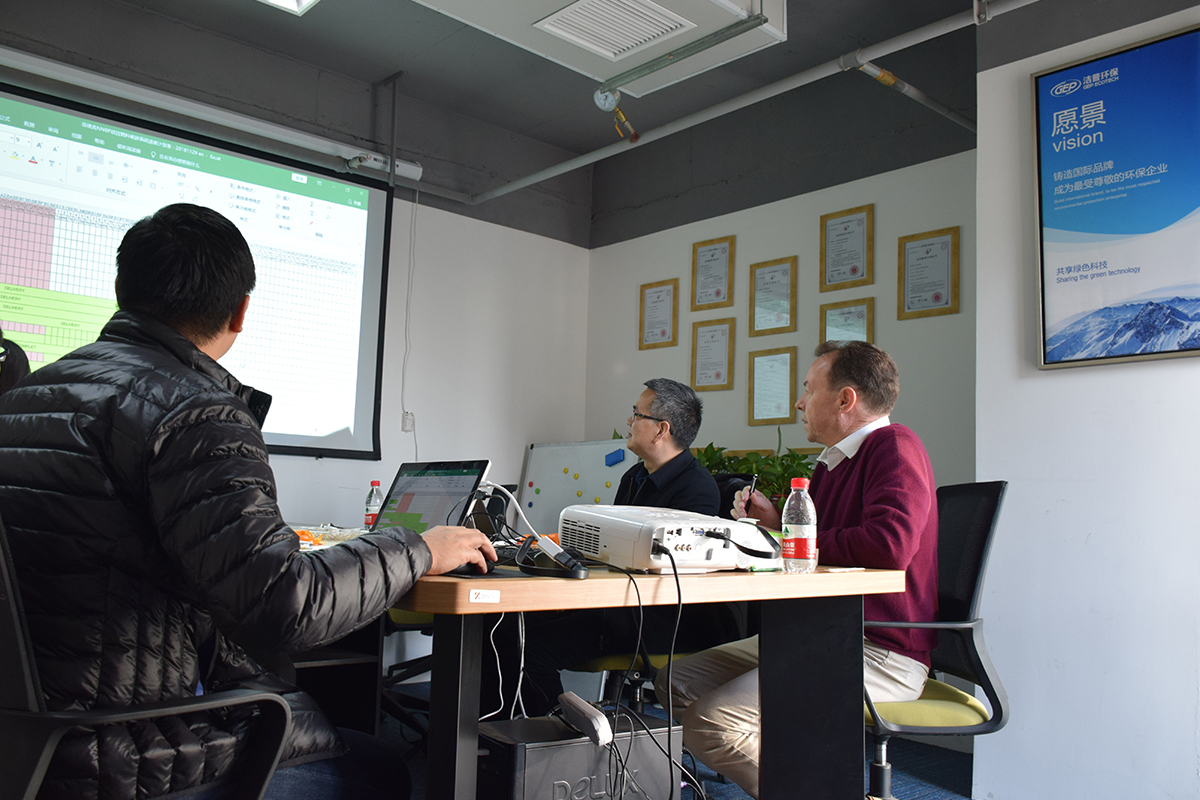 At the beginning of the meeting, the leaders of NNBP project congratulated GEP on successfully winning two projects of NNBP 25MW biomass power plant. Both sides introduced participants to each other. The GEP team played the company's video and briefly introduced GEP. According to the plan drawings of the NNBP project, the manager of the Foreign Trade Department detailed the overall solution of the two projects and communicated with customers to confirm the content of the plan. Subsequently, the person in charge of the technical department explained in the form of PPT that a series of technical modifications proposed by the R&D team had been recognized and praised by customers for the overall consideration of the actual operation of the project. The two sides reached a consensus on the final scheme.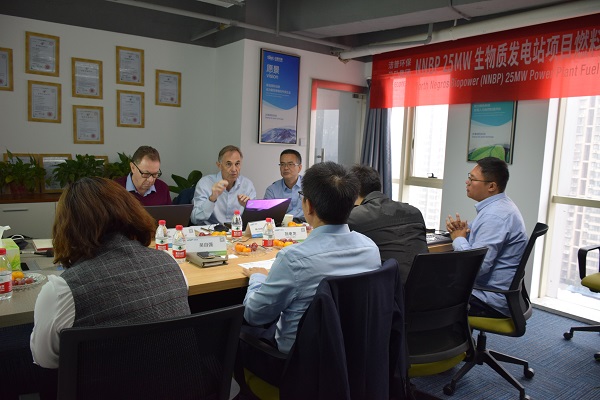 During the meeting, the two sides discussed the progress of the project next stage. One of the clients showed the project site and the project personnel, expressed the hope that GEP ECOTECH will regularly send the project process node list, quality control process and inspection records every month, so as to keep abreast of the implementation of the project. The leader of GEP clearly stated that the project team would actively meet the needs o, promote the implementation effectively , and make every effort to ensure the implementation of the project landing. GEP team has the ability and confidence to complete the project successfully. Finally, customers expressed their optimism about the development potential of GEP. They hoped that the GEP team could provide new project solutions and look forward to continued cooperation with GEP.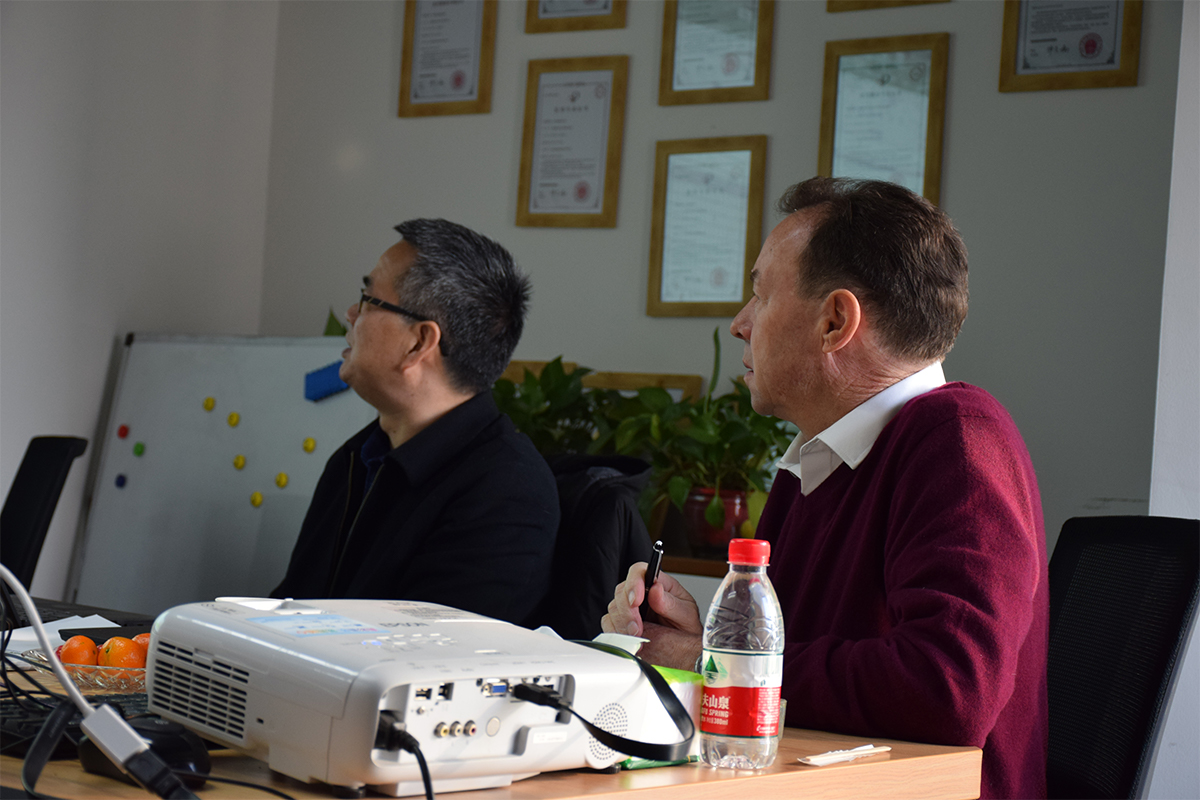 After the meeting, the project team of NNBP visited GEP workshop with GEP foreign manager, watched the biomass shredding test.