Biomass is now received more and more attention as a can be recycled resource, in the last time, the biomass has no use after crops harvest. But actually the biomass can be recycled for many use, for example can be used for power generation, or use as material of feed. No matter for power generation or as material of feed, the biomass should be shredded first, so it is a questions of how to choose a biomass shredder.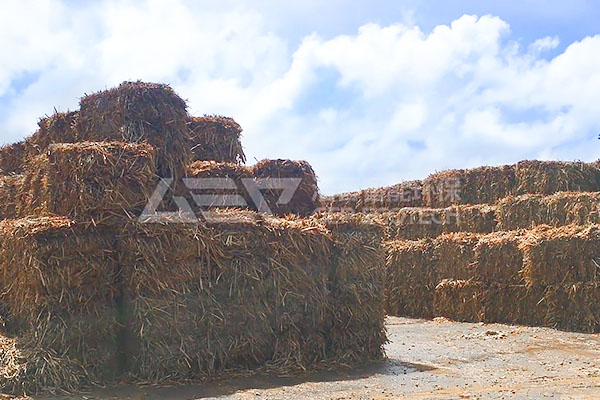 At present, biomass energy accounts for 14% of the world'smainenergy consumption, is the fourth largest energy source after fossil energy coal, oil and gas, and is the only energy resource that can provide three forms of fuel, gas, liquid and solid, with the characteristics of wide distribution, cleanliness and renewability. The biomass recycling has very big market.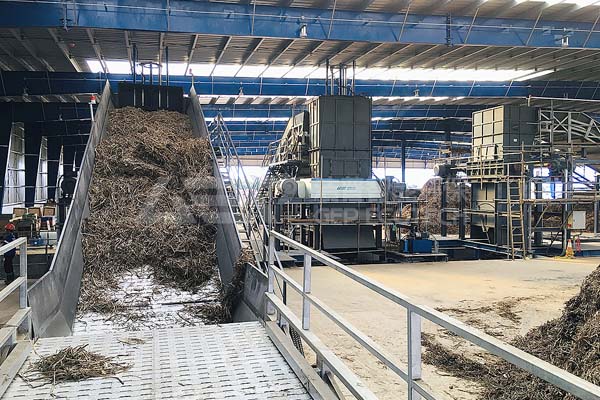 The most common used biomass shredder is double shaft shredder. The biomass raw materials such as sugar cane skin, tree skin, and branches of various crops are transported to the workshop. The biomass raw materials are stacked for feeding, and then are fed to the double shaft shredder, the upper pusher will push the material to the shredding chamber for shredding.
During the operation of the shredder, the intelligent control system suspends the operation of the chain conveyor, and some raw materials are temporarily stored on the conveyor to ensure the continuous materials feeding, and to avoid the equipment failure caused by the raw material accumulation at the mouth of the shredder. The broken biomass raw materials are concentrated on a discharge conveyor, and the output biomass fuel will be processed in the next step. Usually it will be fed to the boiler for electric power generation.