Waste furniture, tables and chairs, sofas, mattresses, miscellaneous cabinets and other large pieces of bulky waste disposal is adifficult problem. Some citizens litter them everywhere, not only destroy environmental, but also encroach public place, there are also safety risks. So a good bulky waste recycling system is important.
We have strong R&D ability, combined with our experience, we designed special bulky waste recycling system, the bulky waste are sent to the conveyor belt to enter to the double shaft shredder, the shredder use two relatively rotating cutting shafts to shear each other, and the tearing principle breaks the material. Large pieces of garbage are quickly cut and shredded into small pieces, and the material is then transported to a magnetic separator after shredding. Under magnetic force, metal objects such as nails, wire, iron sheetwill be automatically sorted out for centralized recycling and reuse. The rest of the materialare sent to the transport truck, waiting for the next processing process. In the whole production process, the operator can monitor the shredding and sorting process in real time through GEP GI intelligent monitoring system, which can effectively reduce the equipment operation failure rate and maintenance time, reduce the maintenance and operation cost, and greatly improve the operation efficiency of the production line. The production line adopts the closed design in the shredding and blanking area and is equipped with intelligent pulse dust removal system which control the dust to improve the workshop environment.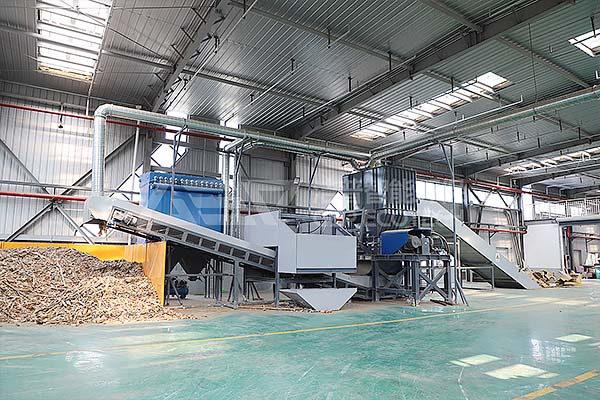 GEP bulky waste recycling production line receive good reputation among our customers, we will keep providing good quality bulky waste recycling production line and considerate service to our customers, call us to get your special bulky waste recycling production line.