During solid waste recycling, many customers mentioned that he want a mobile type, which is more convenient for transportation, take small land to install, easy to use from one project to another, so Gep designed mobile type shredder based on customers demand.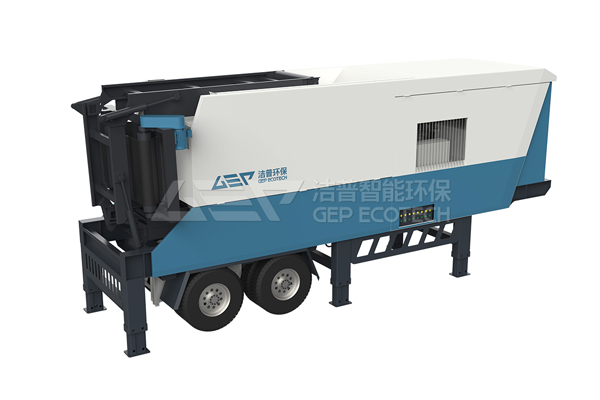 GW series mobile solid waste shredding station is based on advanced shredding technology from North America. It integrates mobile chassis, feeding, shredding, transportation, magnetic separation and other process equipment. It is independently developed and designed. Its design concept is to fully consider various material crushing, eliminate the impact of crushing site, environment, foundation, disposal capacity, power and other factors on production, and provides customers with mobile and simple operation. GW series mobile solid waste shredding station has built-in diesel engine, which can be produced without external power supply; with mobile chassis, it can move quickly and conveniently; overall hydraulic drive, stable and efficient operation; it is the ideal equipment for disposal of scattered garbage in the city and suburbs.
It is widely used in many industries, such as bulky waste, domestic waste, garden waste, metal waste, biomass , waste tire and so on. As it is special design, it is very easy to operate, don't need to install, save many installation time and cost, with many choice to meet different customers demand. If you have any more questions about mobile type shredder, please be free to contact with us, we can design professional solution based on your demand.