During food waste recycling, many customers want to separate the organic material and inorganic material, it is not a easy thing, in this case organic fine separator is necessary, today, let me introduce the organic fine separator.
GKS series of organic fine separator is a kind of sorting equipment for kitchen waste disposal, which can effectively separate the organic matter and inorganic matter of kitchen waste and improve the utilization rate of kitchen waste. Compact structure design, convenient installation and maintenance, powerful function, suitable for different processing scale. The fine separator has high sorting efficiency and goodsorting effect, which effectively solves the technical problems such as material winding and clogging, improves the efficiency of subsequent treatment, greatly reduces the energy consumption and saves the cost.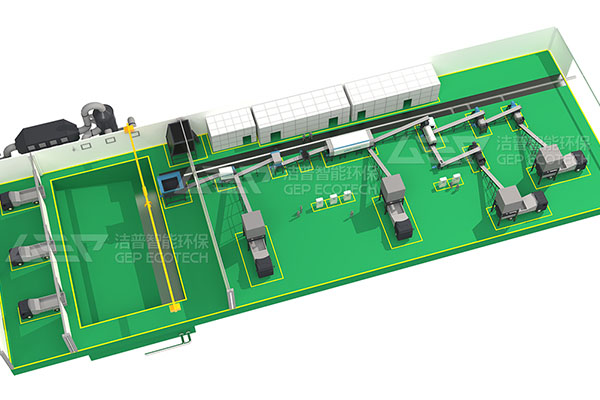 Products advantages:
Cutters are connected by pinroll, easy to disassemble and replace, cutter wear resistance and corrosion resistance, long service life.
Upper and lower separate box, easy to install and maintain;
Rotary drum screen to avoid hole blocking and material hanging;
Multiple screen structure, high screening efficiency, single screen can be replaced independently, effectively reduce maintenance costs.
GI the intelligent monitoring system to monitor the operation condition in real time to ensure the safety of the machine. Once the operating pressure is abnormal, the equipment automatically stops working.
The chamberis equipped with an independent cleaning line to clean the screen and spindle assembly to avoid clogging and odour.
The food waste can be used for other use after disposed by the organic fine separator. If you want to know more about food waste recycling, please feel free to tell me.