Waste tire recycling is a very complicated thing, because the recycled tire can be used in many industries, so the technique demand will be different. Some customers want to make the waste tire into like powder size, then use the power rubber as material of many industry.
Such as 8-20 meshtire powder can beused in runway, road cushion, mattress, lawn, paving elastic layer, sports venue paving, etc. Size between 30-40 mesh can beused in the production of reclaimed rubber, modified rubber powder, paving, production of plywood, etc.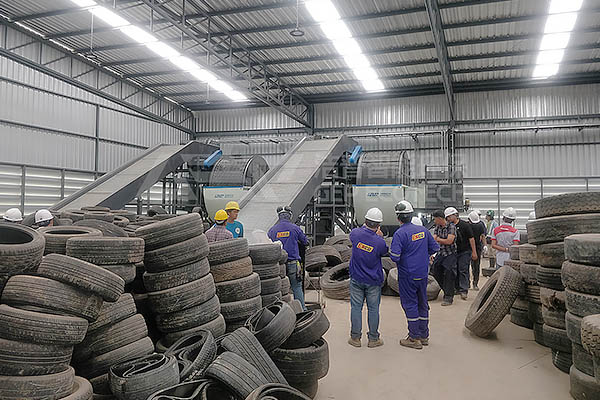 In this case, rubber breaker is needed, it adoptsthe working principle of rotary milling, the discharge particles can reach 10-40 mesh at one time, 99% pure rubber particles can be selected after magnetic separating and screening. The crushing effect is good. It is mainly used for crushing and grinding waste tires after crushing in normal temperature. It has the functions of coarse crushing, fine crushing, separating steel wire and so on.
It has many advantages:
The machine is equipped with overload protection device to protect the main parts from being damaged by overload, and its performance is stable and reliable.
The machine is equipped with emergency braking, when the machine is withfailure, pull the accident stop device pull rod, the equipment will immediately stop.
It is inlow noise, high transmission power, wear resistance and impact resistance.
The machine adopts integral base or split base, easy to install.
If you want to make the waste tire in powder size, feel free to call us, we can provide you professional solution.