Waste tire shredder as the core equipment of waste tire recycling resources disposal production line, it plays a very huge role, mainly for the rough processing of tires, convenient for the next step of tire disposal process. We GEP ECOTECH as an advanced enterprise in the industry, our shredder is widely recognized by the market, today we will introduce the situation of our waste tire shredder.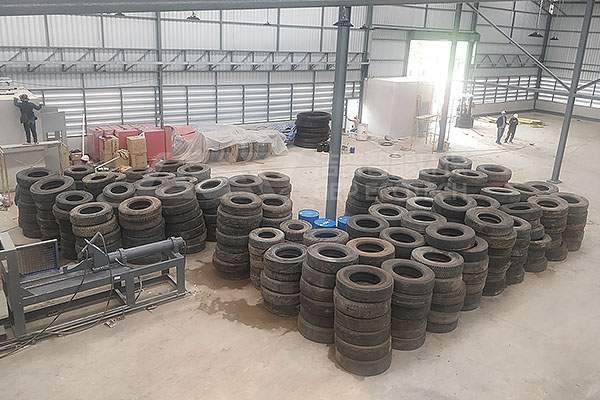 The waste tire shredder is double-shaft shearing type shredder independently developed and produced by GEP ECOTECH includes: the equipment loading bin, which plays the role of material storage, temporary storage and buffer before crushing; the shredding chamber, which is the core of the double-shaft shearing shredder, is equipped with fixed cutter, moving cutter, shafts, spacer sleeve, bearing and other related core accessories; the equipment power unit, which is powered by the motor and reducer; Equipment support platform, equipment feeding bin, unbreakable discharge door and other related equipment structure.
Technical advantages of GEP waste tire shredder:
1. GEP has more than 100 sets of large and medium-sized CNC machining centers, the equipment completes processing independently, and the processing quality and progress are strongly guaranteed.
2. High alloy steel imported from Europe and 42CrMo quenched and tempered spindle are selected as the cutting tool materials of the equipment.
3. The GI intelligent control system developed by GEP ECOTECH innovation is selected as the equipment. The software protection protects the hardware production all the way. The equipment makes you more comfortable to use.
4. GEP national after-sales service team, combined with its strong spare parts processing ability, enables users to rest easy in the equipment after-sales service providers.
Through the above brief introduction, I believe you have a deeper understanding of our waste tire shredder. A good tire shredder is the basis of an advanced tire disposal production line, so we suggest you be careful in this choice. Of course, we welcome you to consult us directly, and we will give you a more professional introduction.