Last day, I discussed with a customer about the bulky waste shredder, he is planning to operate a garbage sorting center, but he is puzzled about how to choose a bulky waste shredder, because he has asked several suppliers, the price is very different, this is the truth, because each supplier have different technique, different machining ability, different material use, different quality control, so the price is different. I explained the advantages of GEP bulky waste shredder to my customer, he satisfied with our bulky waste shredder, now I list our bulky waste shredder main advantages:
Our bulky waste shredder is Integral shredding chamber with our patented technology
The welded shredding chamber treated by heat treatment first, and then processed by a high precision four axis machine tool, ensure the mechanical strength and high machining accuracy, enhance the working stability, prolong the service life of the equipment, reducing maintenance cost.
We use imported cutter material
The cutter can adopt the Europe imported NiCrMo high alloy steel. After forging, cutting, GEP grinding machine, multiple heat treatment and refined to ensure the high precision machining, the cutter has good abrasion resistance and moderate toughness.
The material of the shaft is 42CrMo and is modulated by several times of heat treatment, and tested by ultrasonic testing machine.
GEP not only has ingenuity to create qualified products, but also focuses on the development and research of later use and maintenance of equipment and made great breakthrough. GEP ECOTECH is based on the combination of Internet and software technology with various intelligent sensors to achieve on-line monitoring and physical examination of devices and systems, and achieve real-time protection.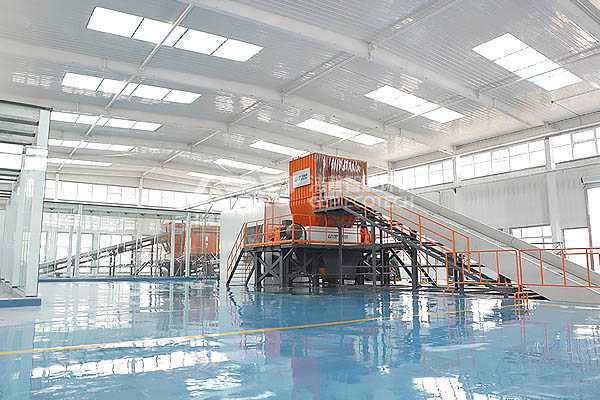 With these advantages, GEP bulky waste shredder work performance is very stable, the fault is few, the work performance is in high efficient, the maintenance is easy, all these advantage make the production line cost is reduced, but the economic benefit is raised.