In solid waste disposal industry, many customers want to have a mobile type, because they want to move the shredder to another project site after one project finished, so mobile type shredder is more and more popular. GEP mobile type shredder won customers'good comment since it was developed, today let me introduce why GEP mobile shredder is popular.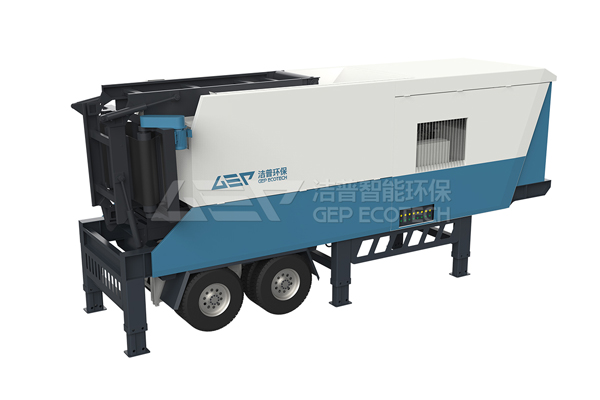 The advantages is mainly following:
1.GI patented intelligent technology, remote monitoring and diagnosis
GI intelligent technology is used to control and monitor the whole production process in real time, real-time on-line running state monitoring and centralized control, and the running data are provided to the central control center in time. The functions of automatic memory, data analysis, fault prediction, alarm shutdown, linkage control and intelligent maintenance are realized by remote diagnosis and control of production line through mobile phone APP or computer terminal, so as to form an effective early warning mechanism which can effectively reduce equipment failure rate and maintenance time, reduce maintenance and operation costs, and greatly improve the operation efficiency of the production line.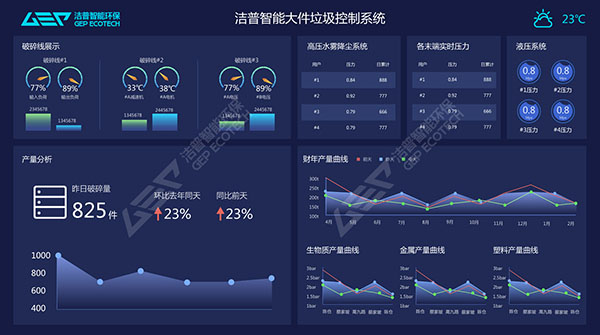 2.Flexible and easy to transfer
The mobile solid waste shredding station has short transportation length and small turning radius. It can run flexibly in general highway and operation area. It is convenient and fast to transfer, and it can transfer quickly between garbage disposal points.
3.Compact structure, small area occupation
Mobile solid waste shredding station integrates mobile chassis, diesel engine, feeding, crushing, conveying, magnetic separation and other process equipment. It has compact structure and small overall area. It can start operation without special installation foundation.
4.Various configurations and combinations
Mobile solid waste shredding station can be equipped with different types of shredding equipment, including primary, shearing type and fine shredding euipment according to the needs of users. It also carries transport and magnetic separation equipment. It can work independently or jointly with other equipment with various of working mode.
5.High-precision processing technology, high quality parts
The mechanical strength and processing precision of the core shredding equipment prolong the service life of the equipment; the material of the cutter is imported high alloy steel, which ensures the wear resistance and impact resistance of the cutter through special processing; bearings, motors, reducers, electronic components are all well-known international brands ensured the overall quality of the equipment.
6.Integral hydraulic drive, high efficiency and stability
Equipped with imported high-power hydraulic motor and low-speed hydraulic variable displacement pump, it has strong power output and ensures high efficiency and stability of operation.
7.Premium appearance design
The overall design has the beauty of practicability and industrialization, showing a calm and generous temperament. The tire mobile structure has high strength, low grounding specific pressure, good trafficability and can adapt to complex geographical environment. Reasonable and compact space layout of the whole unit improves the flexibility of site stationing.