The core of GEP Ecotech biomass fuel shredding equipment is the double-shaft shearing type biomass shredder which with a number of invention patents and software copyrights. What is the core of the biomass Shredder? We give you a brief introduction, which will surely make you feel more assured about the use of our equipment.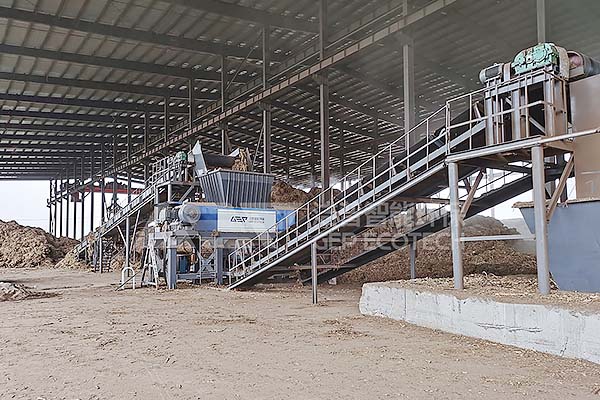 The core of biomass fuel shredder is shredding chamber, which is equipped with core accessories such as fixed cutter, moving cutter, shaft, spacer sleeve and bearing; we have Europe imported high-quality cutter material, the high wear-resistant material of fixed cutters, adjustment and quality treatment of shaft and spacer sleeve, multiple seals of bearing, integral shredding chamber by heat treatment after welding, and a series of high-quality materials, together with advanced disposal technology, have created the core equipment of our GEP biomass shredder.
The control core of GEP biomass shredder is a centralized intelligent control system, which integrates the functions of data acquisition, data transmission, data storage and data analysis;
1. Real time display of operation parameter data of feeder, shredder, belt conveyor and other equipment, so as to realize the monitoring and recording of the operation status of the whole production line.
2. The operation is flexible and convenient. Production management personnel can view production data and production equipment running status anytime and anywhere through mobile app and browser, which greatly improves the efficiency compared with the traditional manual recording and statistics method.
3. Real time output, operation time, motor current, power consumption of production line and other monitoring data are displayed in real time, and the working condition of production line is clear at a glance.
4. The data center stores historical data, provides historical traceability of equipment and production line data, and various forms of data analysis charts and data output.
5. The background can view the monitoring equipment data and historical analysis of production line conditions at any time, providing analysis and evaluation basis for equipment operation optimization.
6. The operating range of each parameter can be flexibly set according to the user's personalized requirements, so as to improve the production efficiency and quality control ability.