On November 26, the GEP intelligent kitchen waste shredding equipment for 50 tons per day pretreatment project in Tai Po, Hong Kong was successfully delivered. The equipment can shred 5 to 10 tons of kitchen waste per hour. The design and manufacture of the shredder fully meet the technical requirements of customers.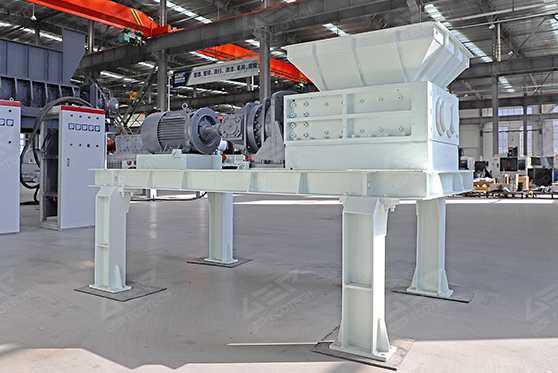 As a metropolis with a population of more than 10 million, Hong Kong has over 120,000 restaurants as early as 2016. With the garbage produced by millions of households, the amount of kitchen garbage produced is immeasurable every day. Kitchen waste refers to food residues, food processing fertilizers and waste edible oils produced by units and individuals engaged in catering services, collective meals, food production and processing activities. Kitchen garbage is perishable, smelly, easy to spread bacteria and viruses. It is easy to cause secondary pollution by landfilling at will. It is urgent to build a special kitchen garbage disposal system.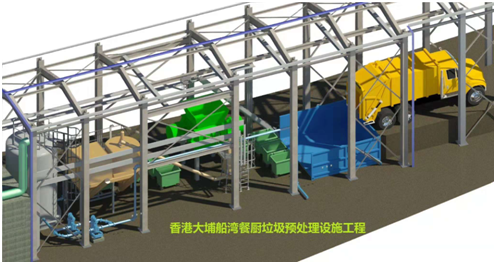 This project mainly deals with kitchen waste from restaurants , expire food from supermarkets and waste materials from food processing plants in Hong Kong's urban areas. According to customers introduction, the waste pretreatment system can pre-treat kitchen waste, including unloading, solid separation, shredding, biomass separation and shredding, slurry desanding and other steps. After anaerobic fermentation, garbage can be transformed into natural gas and organic fertilizer. This project can help Hong Kong realize the resource utilization and harmless disposal of kitchen waste with minimal environmental impact. The project is expected to be completed by the end of the year, with a daily disposal capacity of 50 tons of kitchen waste.
The shredder sent to Hong Kong is a special equipment for kitchen waste customized by GEP according to material characteristics and special needs of customer. In the process of equipment design and production, GEP earnestly implements ISO quality management system, carries forward the company's corporate culture and work style and achieves the ultimate management details. According to the requirements of the contract, GEP checks the quality of raw materials strictly, implements various production processes conscientiously, controls the processing accuracy of products with high standards, and tests the machine for more than 12 hours before leaving the factory. With high quality control and tacit understanding of communication and cooperation between the two sides, GEP has been highly recognized and appreciated by customers, laying a good foundation for long-term mutually beneficial cooperation between the two sides.
Advantages of GEP kitchen waste shredding equipment:
(1)Bearing with multiple seals to adapt to wet and greasy environment.
(2)Intelligent system control, multiple intelligent monitoring and protection to ensure smooth operation of equipment
(3)The raw material of the cutters adopts imported material, the service life is long, and at the same time, the utility model has good interchangeability.
(4)The main shaft is processed by times of heat treatment and with high precision. It has strong wear resistance and impact resistance, long service life.
(5)The key parts are made of 304 stainless steel with long service life.
Through introducing North America technology, GEP researched and developed new shredder, combined with customers' exact request to design targeted solutions and provided customized and specialized intelligent solid waste shredding equipment. Leading products include GDS series double-shaft shearing shredder, GSS series fine shredder, GDF series double-shaft fine shredder, GFS series four-shaft shearing shredder, GDP series double-shaft primary shredder other series of intelligent shredding 0equipment. It is mainly used in kitchen waste disposal, domestic waste incineration, cement kiln co-disposal, hazardous waste pre-disposal and other solid waste shredding and resource recycling fields.