Solid waste much be properly treated, because it not only take land if we throw it directly, but also have damage to the environment, and if we treat the solid waste well, many waste can be recycled for reuse and take us good economic benefits. In this treatment process, solid waste shredder is an very important equipment, GEP designed new type double shaft shredder which is widely used in many solid waste recycling, for example use in bulky waste, waste tire shredding ,food waste shredding, and other industry. It is GEP star product, we have exported double shaft solid waste shredder all over the world to many countries.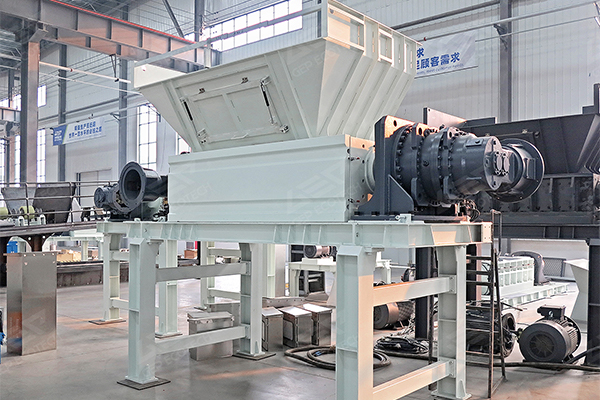 GEP double shaft shredder uses the principle of shearing and tearing between two relatively rotating cutters to crush materials. Using "double motor + double planetary reducer", the power is strong and the operation stability is high. Received many favourable comment from our customers because of the following features:
  1.GI patented intelligent technology, remote monitoring and diagnosis.
  2.Integral shredding chamber design, stable and reliable
  3.Independent removable fixed cutters, strong wear resistance
  4.Unique cutter design for easy maintenance and replacement
  5.The spindle has high strength, strong wear resistance and impact resistance.
  6.Imported bearing, multi-combined seals.
All these features make the double shaft shredder in stable work, few fault, save labour, easy maintenance, high efficiency, because of these advantages, Gep solid waste shredder is well acceptable among our customers. We are always ready to provide you our professional solid waste shredder solution.