During waste tire recycling operation, usually it is a complete production line, many machines are needed to operate the whole production line, for example, the delivery system, the shredding system, the dust control system, the electric system and so on, today I will introduce three most common waste tire recycling machine.
First one is the bead wire pulling machine, no matter small car tire, or truck tire or the engineering tire, all can be used to recycle, but as the truck tire and engineering tire is with very diameter, so the bead wire is very thick, if the shredder deal with the tire directly, it will be very hard to shred and make damage to the cutter. So the bead wire needs to be pulled out first. The hydraulic bead wire pulling machine can pull out the waste bead wire in high efficiency to ensure the after operation.
Secondary one is the tire shredder, usually double shaft shredder is needed, double shaft shredder has many models with different power and shredding chamber, according to the tire size and capacity per hour can confirm the model of the double shaft shredder, double shaft shredder can shred the tire to about 100mm rubber pieces size, then can go to the next stage to get different final products.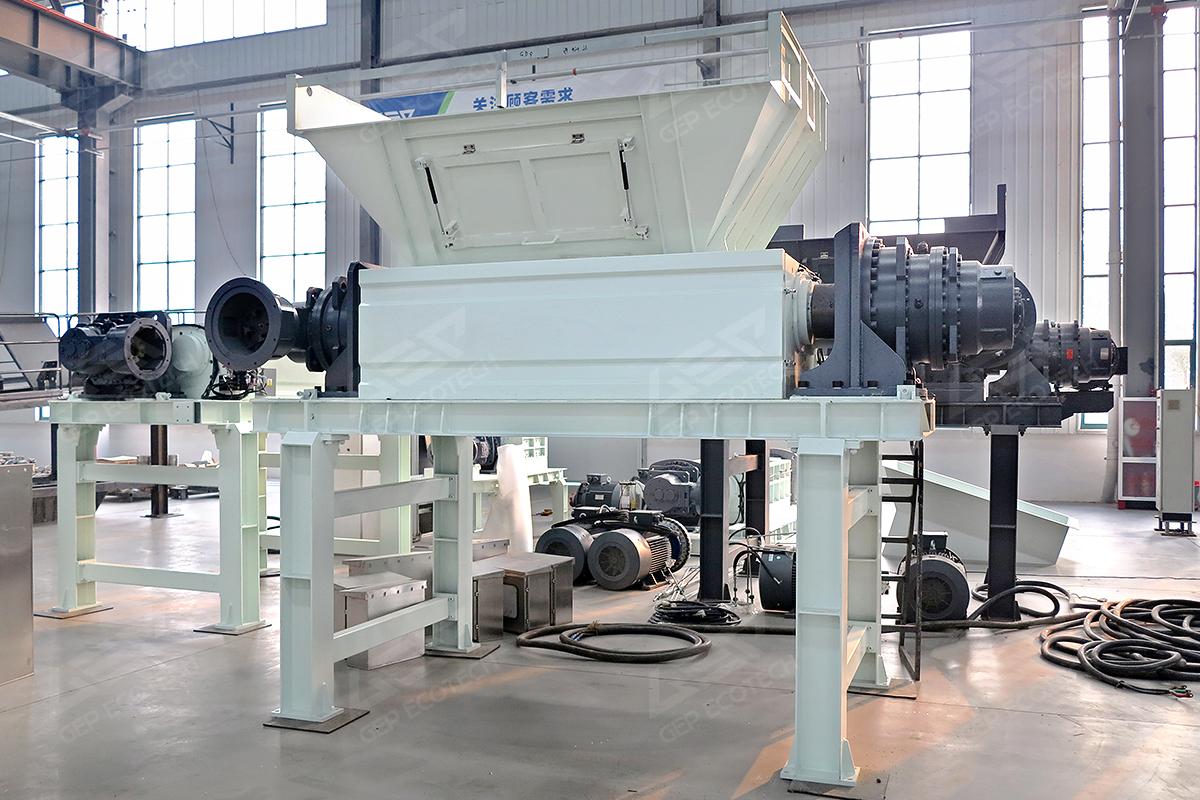 Third one is the steel wire separator, after double shaft shredder shredding, the waste tire are turned into 100mm rubber pieces, use this steel wire separator, the steel wire can be separated our from the rubber and make the rubber pieces to 10mm particles, the steel wire can be sold to the steel factory for smelt again. The 10mm rubber particles can be used as final products or continue to dispose for other use.
These three most common waste tire recycling machine is very important during waste tire recycling, come to GEP Ecotech to get the high quality waste tire recycling machine.