Industrial shredders have a wide range of uses and are suitable for crushing a variety of solid waste. There are many types of industrial shredders: According to their use, the industrial shredders can be divided into tire shredders, plastic shredders, household garbage shredders, kitchen waste shredders, metal shredders, electronic waste shredder, medical waste shredder, etc. According to the driving mode, there are electric motor drive and hydraulic motor drive. According to the structure, it can be divided into single shaft shredder, double shaft shearing shredder, four shaft shear shredder, etc.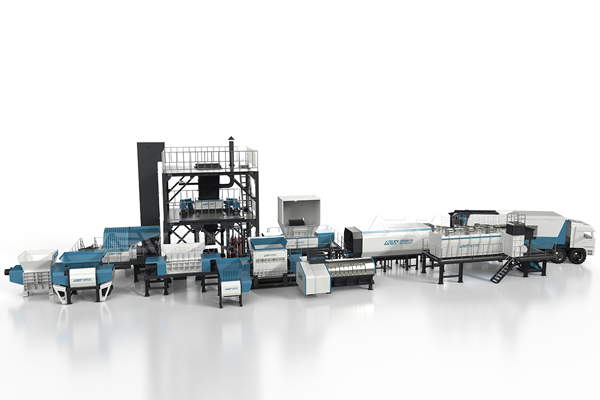 Here is a brief introduction to the GEP ECOTECH industrial shredders types commonly used on the market for your reference:
GE series single shaft fine shredder
GE series European version single shaft fine shredder is a new upgraded version of fine shredder, equipped with large capacity crushing bin, unique cutter design and high-efficiency pushing device, with strong medium and fine crushing capabilities, and effective crushing high hardness , The capacity of large-size materials, the strong and wear-resistant structure design greatly reduces wear and energy consumption, and increases the service life of the whole machine. It is suitable for recycling and processing of plastic, paper, wood, fiber, rubber, and domestic garbage.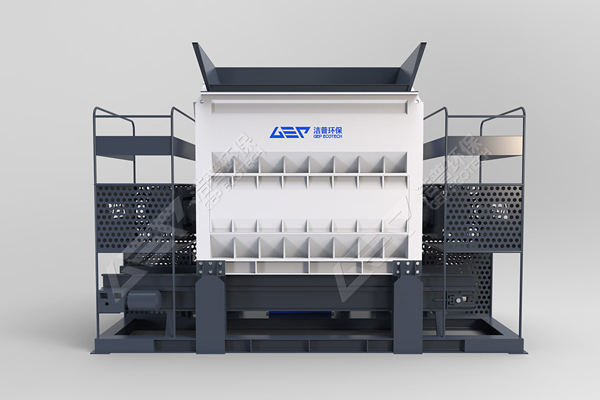 GD series double shaft shearing shredder
The GD series double-shaft shearing crusher uses the working principle of shearing, tearing, and squeezing between the tools to process materials. According to the characteristics of different materials and capacity requirements, the corresponding cutters and cutter body arrangement are configured. Effectively improve production efficiency. The equipment adopts the design of "dual motor + double reducer", which has the characteristics of large shearing force, good shredding effect, low noise and good stability. It is suitable for the crushing of conventional household garbage and is good for soft and hard materials.
GF series four shaft shearing shredder
The GF series four-shaft shredder has four sets of shearing knife rollers, and 4 sets of shearing knife rollers use different cutter structures to cooperate with each other. After the material enters the inside of the shredding box, it is torn and sheared by the blades on the four sets of knife rollers. Material that is shredded into small pieces. The discharging size of the four-shaft crusher is controlled by the screen. After the material is cut once, the particle size is smaller than the screen mesh. The material is discharged from the bottom of the box under the action of gravity and squeezing force, and the size is larger than the mesh. Large materials, guided by the main cutter and the secondary cutter, return to the crushing box along the inner surface of the screen for secondary cutting, and so on until the materials can be discharged from the screen holes.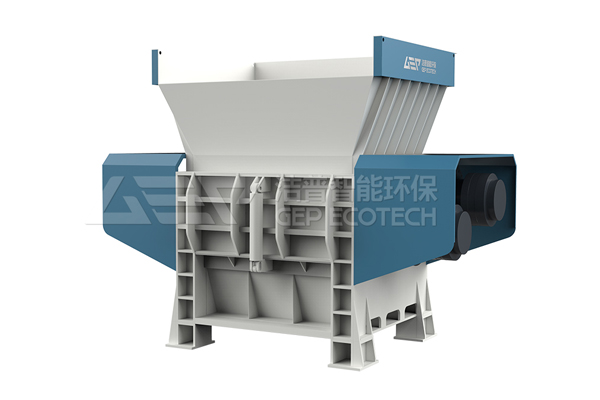 GW series mobile solid waste shredder station
GW series mobile solid waste crushing plant is based on North America's advanced crushing technology, integrating mobile chassis, feeding, crushing, conveying, magnetic separation and other process equipment. It is independently developed and designed. Its design concept is to fully consider various differences. Material crushing eliminates the impact of crushing site, environment, foundation, disposal volume, power and other factors on production, and provides customers with simple, efficient and stable crushing equipment with low operating costs; GW series mobile solid waste crushing stations have built-in diesel engines, no external It can be produced by power supply; it comes with a mobile chassis, which is convenient and quick to move to the field; the overall hydraulic drive is stable and efficient; it is an ideal equipment for dispersing garbage in the city and suburbs.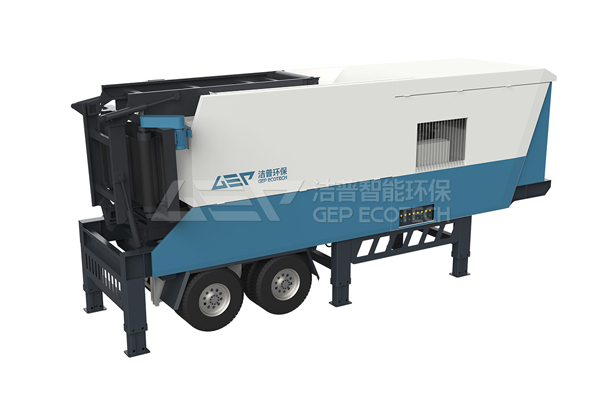 There are many types of industrial shredders. When choosing an industrial shredder, the following technical parameters should be considered: crushing method, power, driving mode, feed port size, discharge particle size, and output. After confirming these technical parameters, you can choose a more appropriate equipment model, saving a lot of unnecessary trouble in subsequent operations.