At present, with the development of using of car and truck, the waste tire is an urgent problem to solve as black pollution. With the development of society and technology, GEP designed a production shredding line can solve waste tire. This shredding line not only solve this problem, but also bring economic benefits. Now, I'd like to introduce this shredding line.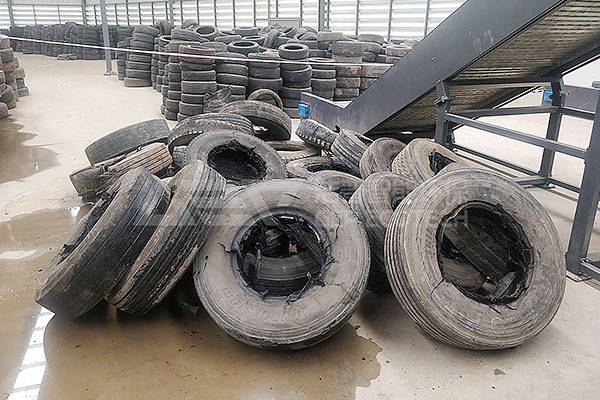 Composition of waste tire shredding production line
GEP has many shredder running site at home and abroad, we have rich experience in shredder manufacture, operating, installation and after-sales maintenance. According to the customer's needs, we equip steel wire pulling machine, chain plate conveyor, shredder, belt conveyor. We also can equip rotary screen,, steel wire separator, magnetic separator, granulator to meet different requirements about final product size.
Waste tire shredder
Usually, we equip dual shredder for waste tire shredding, the shredder model is chosen by the capacity, the diameter of the waste tire. We have different models shredder for waste tire, we can also customize the shredder for clients.