Recently, our GEP waste tire shredder production line was shipped to Turkey. Our engineer went to Turkey and guide installed this project.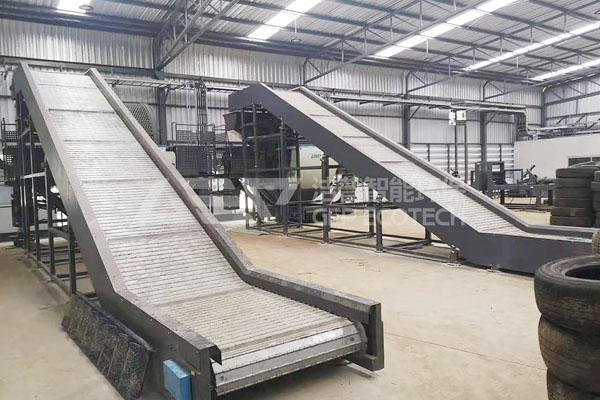 Customized the production line
According to the requirements of end-use application, the capacity and the workshop area, we make proposal for the customer. We redesign the chamber size, the arrangement of cutters, the number of the cutter tooth and so on. Apparently, this production is obtaining the Turkey customer's recognition.
Introduction of Turkey project
For this project, all of the waste tire diameter is less than 1200mm, the capacity is around 5 tons per hour, the output size is 5cm. We equip feeding belt conveyor, shredders with rotary screen, discharging belt conveyor.
Contact to make proposal for you
We can customized waste production line for you, please leave your email address or instant messaging account or contact me via skye@gepecotech.com or WhatsApp +86 156 1742 6182.