Everyday there are countless waste tire are replaced, because with the society development, more and more cars are produced, the economy development bring people's life many convenience, but the replaced waste tire also take many pollution. Waste tires are called black garbage, good tire recycling can change the black garbage into treasure. Today let me introduce several common used machine in waste tire recycling.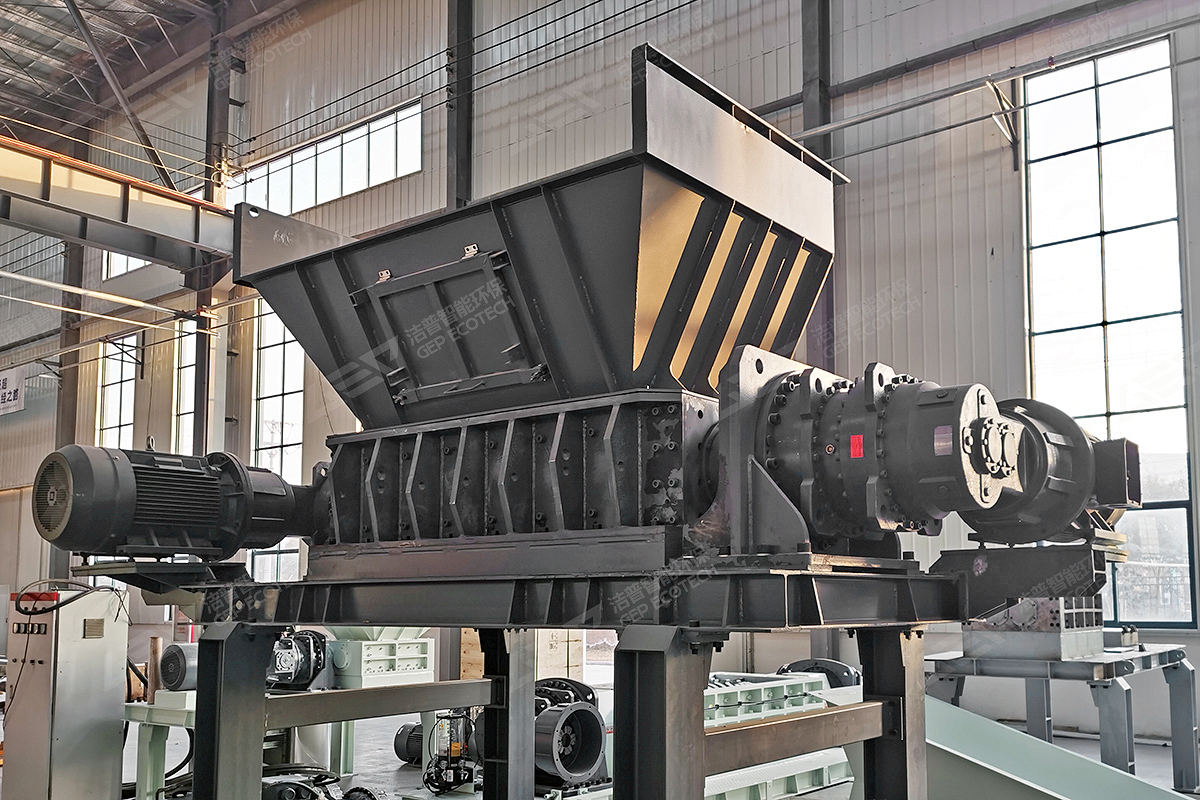 Double shaft shredder: Double shaft shredder is the mainly used machine in waste tire recycling, the waste tire are sent to double shaft shredder by chain conveyor, the double shaft shredder can shred the waste tire into about 50mm tire strips, it can be used as final products or doing the next process.
Bead wire pulling machine:The recycled waste tire has many model with different diameter, some are small car tires, usually with diameter small than 600mm, some are truck tires with diameter from 600mm to 1200mm, usually if dispose waste tire with diameter more than 800mm, we recommend to use a bead wire pulling machine to pull out the bead wire first, then the tire will be easier for the next process.
Granulatoror grinding machine: Granulator can produce the rubber chips to about 2-5mm rubber particles, and the fiber in the tire can be,the separation rate can reach more than 99.5%, grinding mill can grind the rubber into more fine size, like power. The products can be used in many industries.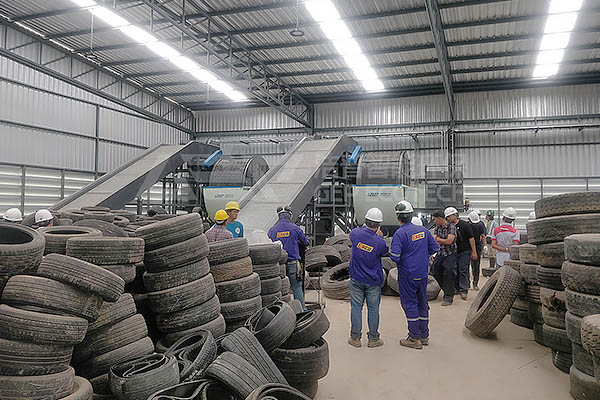 Besides the above machine, there are also other machine is needed in waste tire recycling, if you want to know more, feel free to call us.