Granulator is a machine which is often used during waste tire recycling, it can produce the rubber chips to about 2-5mm rubber particles, and the fiber in the tire can be also separated,the separation rate can reach more than 99.5%, these particles can be used in many industries, such as to be used as material forrunway, road cushion.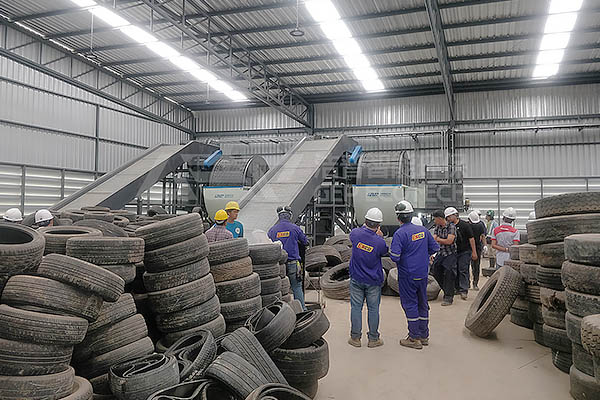 But many customers are puzzled about how does the granulator work: granulator is driven by the motor through the transmission of the shafthigh-speed operation, so that the rotary knife installed on the rotary knife seat and fixed knife installed on the fixed knife seat makingrelative shearingmovement, when the material through the hopper into the crushing chamber, the crushing knivesshear and tear the materialuntilthe material meet the fineness requirements discharge through the screen,and the material larger than the fineness requirements will be crushing again until meet the fineness requirements. In the process of crushing, the fiber in the rubber block is separated from the rubber particles under the action of shearing and tearing between the rotary knife and the fixed knife, and the separation rate can reach more than 99.5%.
GEP granulator with high quality which can ensure stable performance and with few fault, if you have any more questions about waste tire recycling, GEP has rich experience on this, we can design suitable solution based on your exact demand.