With the development of societymore and more cars are produced, so more and more waste tires are also appeared every day. But because of the durability of the tires, it is not easy to treat the waste tires, it will take large land to stock and the components in the tire are ecologically problematic. So right way to do tire recycling is very necessary.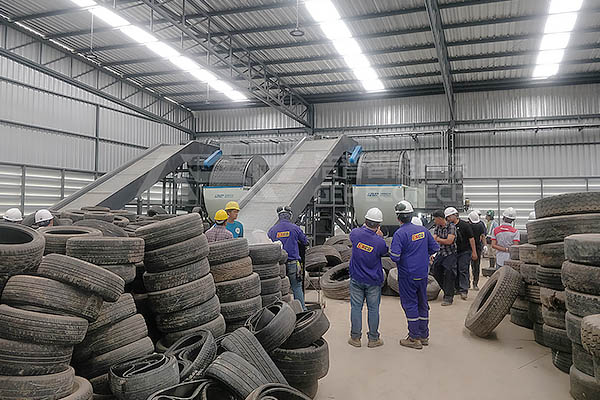 Tire recycling is also called rubber recycling, is the process of recyclingwaste tiresthat are no longer suitable for use on vehicles due to wear or irreparable damage. At present, there are may methods to do tire recycling, such as pyrolysisand devulcanization, has made tires suitable targets for recycling despite their bulk and resilience. Aside from use as fuel, the main end use for tires remains ground rubber. The main use of tire recycling is the following:
  Cement manufacturing:Old tires can be used as an alternative fuel in the manufacturing of cement, a key ingredient in concrete.
  Tire-derived products:Tires can be reused in many ways, for example: construction materials, artificial reefs,tire derived fuel, tire derived aggregate,rubber modified sphaltand so on.
  Tire pyrolysis: it is technique which heats whole or shredded tires in a reactor vessel containing an oxygen-free atmosphere.
In the above usage, the first stage to do the tire recycling is to shred the waste tire to small pieces, GEP double shaft shredder is a mainly used machine in the tire recycling process. We produce many model of waste tire shredder according to your project demand.